Differences in training philosophy of two coaches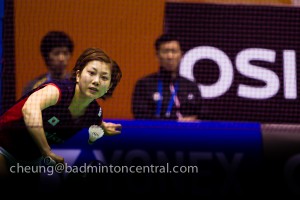 Serious learning and training for badminton requires a coach's input. In an earlier article, we mentioned it takes time for a coach to develop the rapport with the learner. Sometimes life circumstances take a turn and the learner may require to move to a different coach with a different training style or a different objective based on what is seen in the learner.
This can initially cause confusion, some doubt or even undermine one's self confidence – was the first coach wrong? Why the difference in philosophy? Why is training so physical now whereas training before concentrated on techniques?
As a person goes through badminton development, changes can occur and different coaches have different training philosophies. Navigate to the below link for insights into the reasons for different training philosophies.
http://www.badmintoncentral.com/forums/showthread.php/148465-Differences-in-coaches-philosophy