Lee Yong Dae banned for missing doping test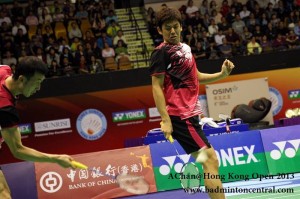 Lee Yong Dae has been  banned for one year after failing to appear for 3 off competition doping test.
Along with Lee Yong Dae, Kim Ki-Jung will also be hit with the same ban for the same offense.
Lee and Kim will have a chance to appeal to the Court of Arbitration for Sports (CAS) .
source:
http://au.sports.yahoo.com/news/article/-/21116826/south-koreas-lee-banned-for-missing-dope-tests/
http://bwfbadminton.org/news_item.aspx?id=80675
discuss this in the forum here.