2015 Yonex DENMARK Open SS Premier : SEMIFINALS (17th October)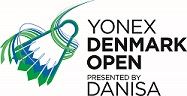 Author: CLELY
Discussion forum for today's play
Venue : Odense Sports Park, Odense-DEN
Total prize-money : US$650,000
Tournament website : http://www.badmintondenmark.com/cms/?cmsid=133&
pageid=1493
BWF Superseries website : http://bwfworldsuperseries.com/tourn…ark-open/?uc=1
Tournament time-table : http://www.badmintondenmark.com/cms/?&pageid=1668
DEN time : http://www.worldtimezone.com/time/wt…ma=Find%20Time
BWF YouTube channel : https://www.youtube.com/user/bwf
Alternative Live Streaming :
– http://livestream.com/bwfbadminton/sspodense2015court2
–http://videostream.dn.ua/videopage/v…%96f%E2%84%96f
SEMIFINALS Order of Play (12.00pm local time, 2 courts) : http://www.tournamentsoftware.com/sp…D74&d=20151017
Axelsen shows excellent form, Jorgensen finds exit door
China has 7 representatives in semifinal, followed by Korea (4), Denmark (3), Indonesia (2) and 1 each for ESP, IND, JPN and TPE.
Non stop upsets galore for the men's singles yesterday as second, third and fourth seeds failed to live up to the semifinal script; local star Jan O Jorgensen was stunned by the unseeded Tommy Sugiarto. The Copenhagen WC bronze medalist will up against 7th seed Chou Tien Chen who eliminated the more favoured Kento Momota. And hometown boy, Viktor Axelsen demolished two times Olympic Champion Lin Dan. Axelsen will challenge top-seed, world and defending champion Chen Long for final berth. Chen dropped first game before bounced back to overcome the dangerous Wei Nan at the last eight stage.
The in-form Sung Ji Hyun will meet her nemesis Li Xuerui, the Olympic Champion who is still seeking her top form after being injured in Paris final last year. It's going to be a tough test for Li as the high-confident Korean seems to really have improved recently. Invincible Carolina Marin has to overcome P.V. Sindhu to book another final in Superseries tournament, the latter knocked out former champion Wang YH in two close games yesterday.
A rematch of last year final is on the way, Lee YD/Yoo YS v Fu HF/Zhang N. Both pairs had no problem en route to last four, all straight-sets winning. The top-ranked Korean pair has a slight advantage to progress as they have beaten Fu/Zhang in their last two meetings. Bottom half semifinal tie will pit home hopeful Boe/Mogensen against China surprising package Liu C/Lu K, it's tricky test for Danish #1 to overcome Liu/Lu.
China has secured 1 final spot through Tian Q/Zhao YL v Ma J/Tang YT, the winner of this tie will face either Korean or Japanese pair. Jung KE/Shin SC has pretty smooth run to reach final four including an upset win over last year's runner-up and top-seed Matsutomo/Takahashi while Kakiiwa/Maeda needed extra game before eliminated HKG pair Poon LY/Tse YS at the last eight. The more skillful Korean relatively new combo is favoured to progress against resilient Japanese duo.
Liu C/Bao YX is last hope for China to keep XD chance alive as their two teammates were sent-packing yesterday, last year winner Xu/Ma and Lu K/Huang YQ lost to Ko SH/Kim HN and Ahmad/Natsir respectively. Even the powerful Zhang/Zhao had a shock premature exit at last sixteen. With full support by home fans and head to head statistics, Fischer/Pedersen has advantage to cruise into last round against Ko SH/kim HN. A heavy burden is waiting for China #3 Liu/Bao to topple Indonesian Ahmad/Natsir.
LIVE TV (court 1, 12.00pm local time) matches :
1) Liu Cheng/Bao Yixin (CHN) v Tontowi Ahmad/Liliyana Natsir (INA)
2) Chen Long (CHN) v Viktor Axelsen (DEN)
3) Joachim Fischer Nielsen/Christinna Pedersen (DEN) v Ko Sung Hyun/Kim Ha Na (KOR)
4) P.V. Sindhu (IND) v Carolina Marin (ESP)
5) Jung Kyung Eun/Shin Seung Chan (KOR) v Reika Kakiiwa/Miyuki Maeda (JPN)