Maybank Malaysia Open 2014 – Quarterfinal – Live Stream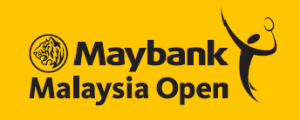 QUARTERFINALS (03.00pm, 3 courts) =>http://www.tournamentsoftware.com/sp…D-905EECF07145
TV court matches (starting 05.00pm, court 1) :
1) Bao Yixin/Tang Jinhua (CHN) v Pia Zebadiah Bernadeth/Rizki Amelia Pradipta (INA)
2) Lee Young Dae/Yoo Yeon Seong (KOR) v Angga Pratama/Ryan Agung Saputra (INA)
3) Bae Yeon Ju (KOR) v Akane Yamaguchi (JPN)
4) Sudket Prapakamol/Saralee Thoungthongkam (THA) v Xu Chen/Ma Jin (CHN)
5) Jan O Jorgensen (DEN) v Kento Momota (JPN)
MS, defending champion and home favourite Lee CW is on course to his 10th MAS Open title, looks like Du PY will get same result here as he did last week in KOR SS. While second seed Chen Long almost suffered early exit last night, second lucky escape against the qualifiers, Lee Dong Keun (R/32) and Wei Nan (R/16). Kenichi Tago surely is much tougher opponent than those two qualifiers.
WS, China WS players dominate top-half draw and bottom half will eye Japan young sensation Akane Yamaguchi journey.
Discussion:  http://www.badmintoncentral.com/forums/showthread.php/137663-2014-Maybank-MALAYSIA-SS-Premier-R-16-amp-Quarterfinals-(16th-amp-17-January-2014)/page9
Live Streaming:
Other sources:
http://www.bestsportgo.tv/20140113/vv-723656–52d43d362cf658.69860320.html
http://www.bestsportgo.tv/20140113/vv-723633–52d439fd729956.12102176.html