Maybank Malaysia Open 2014 – Semifinal – Live Stream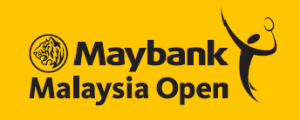 tournamentsoftware link :http://www.tournamentsoftware.com/sp…145&d=20140118

MAS time : http://www.worldtimezone.com/time/wt…ma=Find%20Time
PAW Game : http://www.badmintoncentral.com/foru…REMIER-SS-2014
Today's semifinal will start on 01.00pm, 2 courts.
TV Court matches, court 1 :
1) Xu Chen/Ma Jin (CHN) v Tontowi Ahmad/Liliyana Natsir (INA)
2) Tommy Sugiarto (INA) v Kenichi Tago (JPN)
3) Angga Pratama/Ryan Agung Saputra (INA) v Goh V Shem/Lim Khim Wah (MAS)
4) Bae Yeon Ju (KOR) v Wang Shixian (CHN)
5) Lee Chong Wei (MAS) v Jan O Jorgensen (DEN)
Local hero Lee CW looks unstoppable to cruise into last round and win tomorrow as his major threat Chen Long eliminated by Kenichi Tago yesterday. Well, most of badminton fans will wait another Lee-Chen final encounter, All England maybe?! 
CHN dominates WS event to secure 3 of 4 slots, will Bae Yeon Ju deny all CHN final?
MD, lots of surprise here with top two seed out early, hard to predict who will advance into last four.
WD, rare feat as 2 JPN WD in semifinal and only 1 CHN WD. Bao/Tang will take on second seed Pedersen/Juhl, will gonna be tough match.
XD, perfect clash as all top four seedings will hunt final ticket.
Live Stream:
http://www.hahabar.com/20140113/v–723633-52d439fd705b59.83207957.html
http://www.hahabar.com/20140113/v–723656-52d43d362ab929.74335537.html